Your shopping cart is empty!
Continuous Geared Hinges
Product Code:
Availability: In Stock
Dimensioning Door and Frame ---- Full Concealed Mortised Models CRHD78 1110, CRHD78 1120, CRHD78 2240
The Above models are primarily used for new doors and frames. Both leaves are fully Mortised.
They can also be used on renovations for a new door with an existing frame or an existing door with a new frame.
These hinges will cover existing standard full Mortise hinge preps.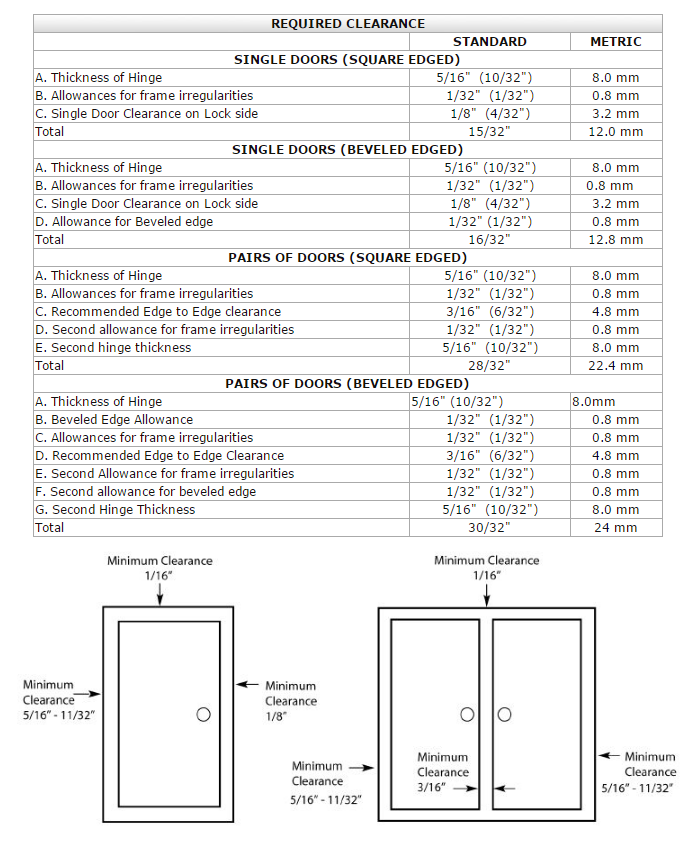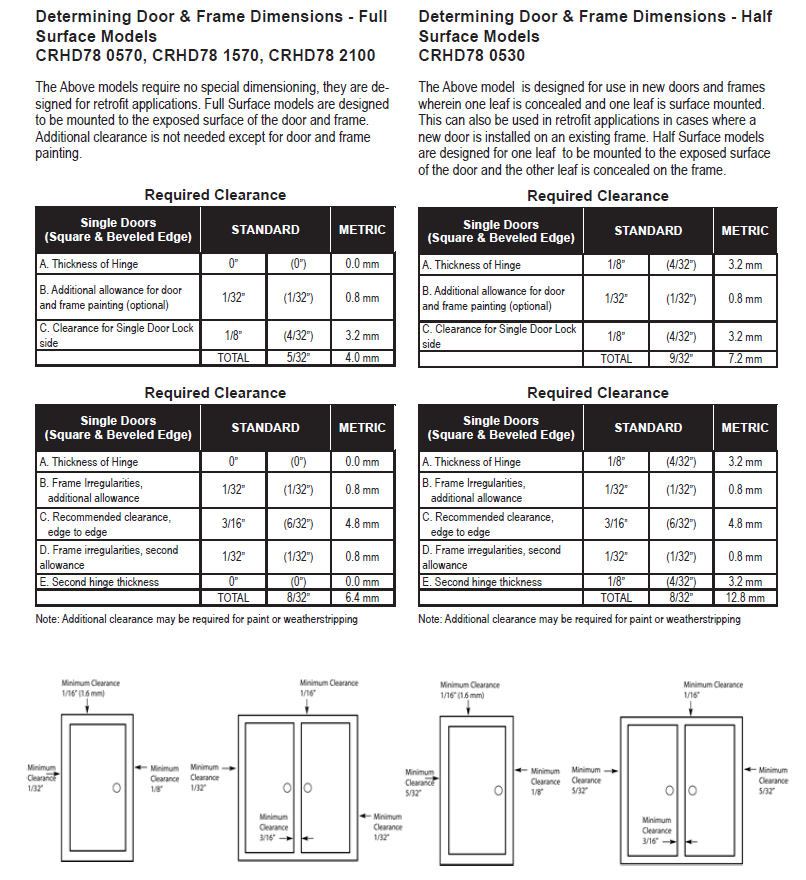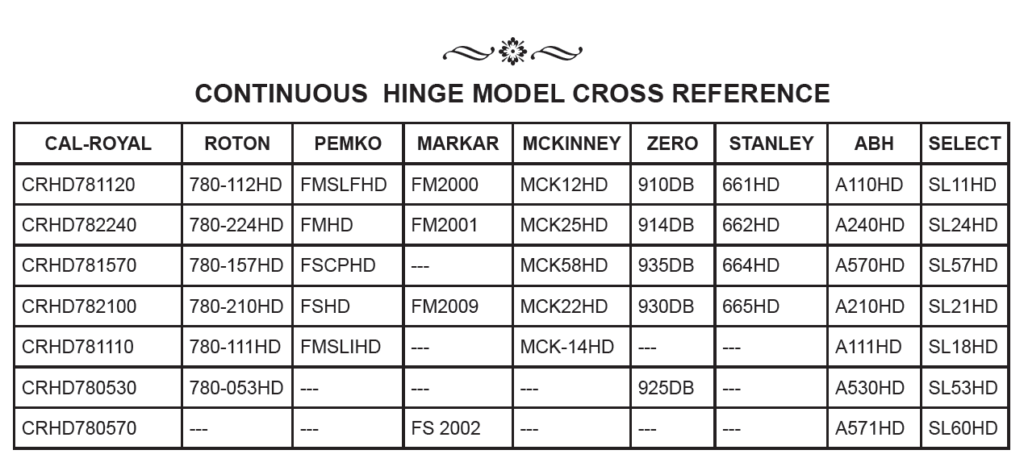 Installation Instructions
For pricing & availability inquiries contact your Local Distributor or click here for the list of our Sales Representatives