Your shopping cart is empty!
OFFSET PIVOT HINGE
Product Code:
Availability: In Stock
The Weight of the door is supported at the bottom by the floor:
Uses the principle of gravity to its advantage
Door swings with less resistance
Heavier doors can be accommodated
Reduced stress on the frame:
Fasteners are in shear, not tension
Eliminates door sag
Vertically adjustable
Heavy-duty hardened steel spindles
Thrust bearing supports a vertical load
Needle bearings and bushing for lateral force
Extra heavy-duty models also have an additional surface applied thrust bearing to handle heavier or high-traffic doors.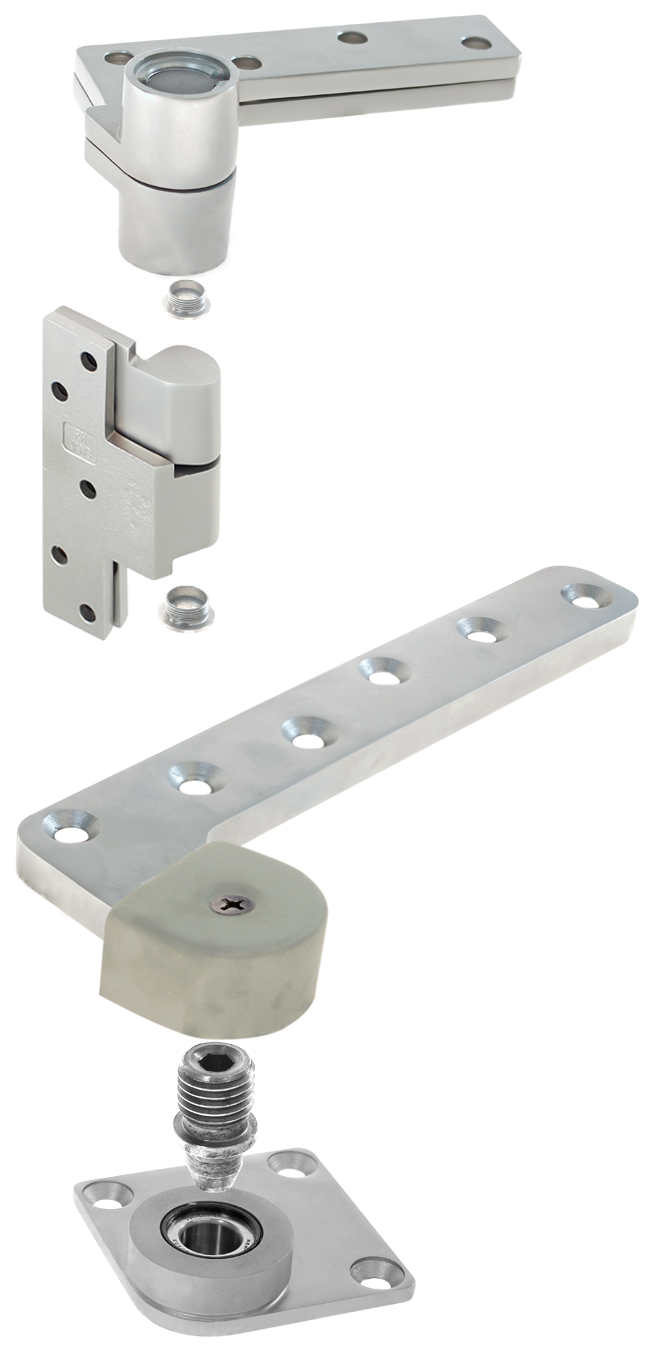 Designed to work with the laws of physics to provide long-lasting performance and reliability. Offset pivots provide better weight distribution and can accommodate the taller doors.