Your shopping cart is empty!
CR3000 Series
Product Code:
Availability: In Stock
Master Code – performs all programming functions.
Sub-Master Code – performs all programming functions except delete or change Master Code.
Manager Codes – CR3000 can accommodate 10 Managers each having different codes and under each Manager has 9 Users (1 Manager + 9 Users = 1 Bank). Managers are capable of programming / adding and deleting User codes under his Bank. Managers are also capable of accessing the next higher bank until another Manager Code appears.
Service Codes (5) – are one-time codes only. It cannot be used again. Once a Service Code is entered, the unit will unlock but will automatically delete the code.
Passage Mode – once enabled, the unit is unlocked continuously until "Disable Passage Mode" is initiated.
Tones and LED Indicators – can be programmed for different settings. Making sure that every key pressed is confirmed by an accompanying LED and/or tone.
Next Free Code Location Finder – no need of guessing what free location is available in entering a new code. CR3000 can pinpoint and tell you where the next available location is.
Code Locator Function – CR3000 can tell you the exact location of a certain code. Making it easy to determine what manager a user code is under.
Keypad Anti-Tamper Lockout – if an invalid code is entered 3 times in succession, the unit will turn off for 30 seconds to prevent tampering.
Remote Switch Terminal / Release – CR3000 provides 2 Remote Switch Terminal. Either can be used for an emergency push button switch, or connected to alarm systems such as fire alarms.
Weather Resistant – CR3000 are manufactured making sure that internal electronic parts are protected from moisture, dust, water, and corrosion. All models are weather-resistant for temperature ranges of +158°F to -22°F (+70°C to -30°C).
Clutch Technology – the outside lever of the CR3000 is a free-wheeling lever. If no valid code is entered, the lever will just turn freely without moving any parts inside, thus preventing breaking or tampering.
Non-Handed – CR3000 can be installed for both left and right door opening.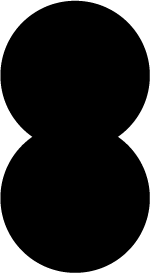 (IC) Indicates function available with BEST, FALCON & ARROW Interchangeable Core.
APPLICATIONS For offices, schools, hospitals, apartments, hotel/motel, residential, commercial, and public buildings.
DOOR RANGES 1 ⅜" to 2" thickness.
BACKSET 2 ¾" Standard, 2 ⅜", 3 ¾", 5" and 2 ¾" anti-friction latch with ¾" throw for pair of fire doors optional.
LATCH FACEPLATE Standard 2 ¼" x 1 ⅛" for 2 ¾" backset. Optional 2 ¼" x 1 ⅛" for 2 ⅜" backset.
STRIKES ASA strike standard, "T" and full lip strike available on request.
ANSI STANDARDS Meets or exceeds BHMA/ANSI A156.2 Series 4000 Grade 1 requirements.
POWER SUPPLY 4 AA Batteries (comes standard in packing)
CLUTCH Clutch technology allows turning of lever without retracting the latch, thus prolonging the life of the lock by reducing stress on the spindle and other parts.
CYLINDER & KEYWAYS 6 pin solid brass "C" keyway standard. Schlage E, Schlage C-K, Russwin D1-2-3-4, Corbin 59/60, Corbin-Russwin L4, Sargent LA-LB-LC, Falcon / Weiser E, Arrow A, Yale 8, Yale GA and Kwikset. Can also accept Medeco, Assa, Kaba and Cal-Royal (HSK) High-Security Cylinders.
INTERCHANGEABLE CORE (IC) Interchangeable Core locks will accept compatible 6 or 7 pin cores with BEST, FALCON, and ARROW. Prefix "IC" before part number.
WEATHER RESISTANT All models are weather-resistant for temperature ranges of +158○F to -22○F (+70○C to -30○C).
KEYPAD 12 programmable buttons for multi-level access functions including group or individual user codes, master and management codes, passage, and emergency or service codes.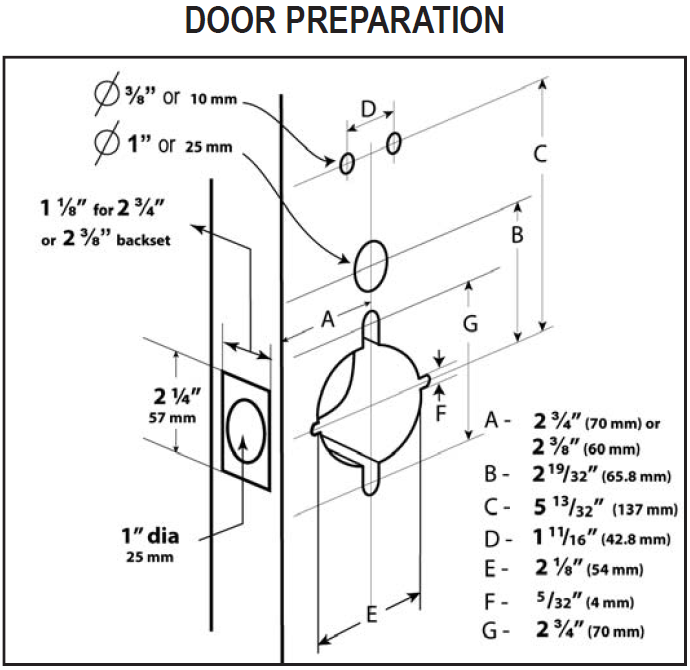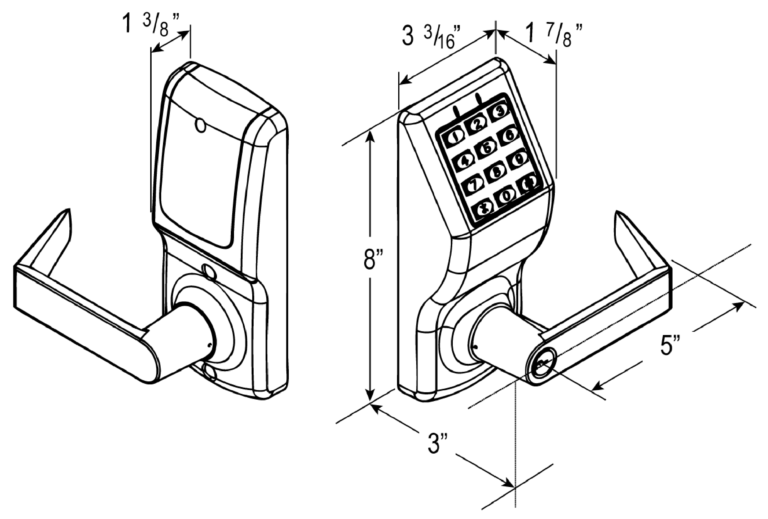 TEMPLATES:
INSTALLATION INSTRUCTIONS
MANUAL
For pricing & availability inquiries contact your Local Distributor or click here for the list of our Sales Representatives
Grade 1 Heavy Duty Digital Keypad Door Lock
For Offices, Schools, Hospitals, Apartments, Hotel / Motel, Residential, Commercial, and Public Buildings
Meets or exceeds requirements of BHMA / ANSI A156.2 Series 4000, GRADE 1
Easy Installation & Programming
Long-Life Battery Operation
2 Remote Switch Terminals
Interchangeable Core
Master Code
10 Manager Codes
1 Sub-Master Code
90 User Codes
5 Service Codes
Passage Mode
Weather Resistant
Buzzer & Led Indicators
Anti-Tamper Lockout
Clutch Technology
Non-Handed, Reversible
Enable & Disable Users Mode
Tactile Metal Keypad
User Friendly